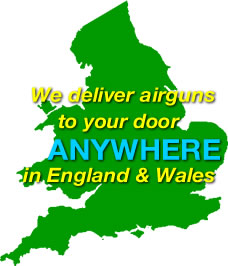 #1 for Airguns & Air Rifles Delivery
Delivering air rifles and air pistols to your door weekly ANYWHERE in ENGLAND & WALES
We take pride in the fact that new and returning customers appreciate our unbiased advice and the fact we will always try to match a product to the customers needs, rather than adopting the hard sell approach. We don't consider any question too silly or trivial to answer and naturally all our advice comes completely free of any obligation to purchase.
Latest Products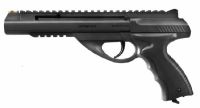 How the Personal Pellpax Delivery Service Works
Due to new Government Legislation all air guns, air rifles and air pistols must be sold on a face to face basis from a Registered Firearms Dealer (RFD). As an RFD ourselves we can deliver these items to your door if you live on the mainland of England and Wales. We offer this personal door to door delivery service for the competitive price of £19.95.

Find us on