About
We deliver air rifles and air pistols to your door weekly anywhere in England and Wales.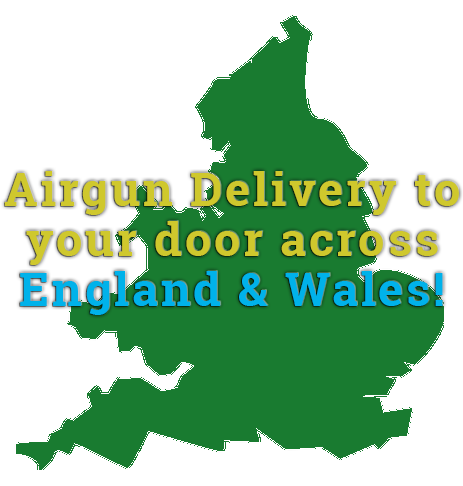 We have over 70 years experience in airgun shooting in both pest control & competition and this enables us to give knowledgeable, honest and realistic advice and guidance to customers, from picking your first air rifle to helping you find the ideal upgrade.
We take pride in the fact that new and returning customers appreciate our unbiased advice and the fact we will always try to match a product to the customers needs, rather than adopting the hard sell approach. We don't consider any question too silly or trivial to answer and naturally all our advice comes completely free of any obligation to purchase.
As part of the unique service we also offer to fit and zero all telescopic sights that are purchased with an air rifle, this is extremely useful to the first time shooter. This gives you the peace of mind that your scope has been professionally fitted and that the air rifle or air pistol has been fully checked before dispatch and is ready to shoot straight from the box.
As well as our delivery service, you are more than welcome to come to our Base in Aylsham in Norwich, Norfolk and purchase in house, as well as take a look at our range of products before purchasing.
More information on UK Airgun Laws
More information on the Pellpax Delivery terms and conditions