Pellpax Delivery / Collections
How the Personal Pellpax Delivery Service Works
Due to new Government Legislation all air guns, air rifles, air pistols and silencers must be sold on a face to face basis from a Registered Firearms Dealer (RFD).
Shotguns, rifles, and shotgun/rifle ammunition have always had the requirement that they are sold on this basis.
Airgun Orders
As an RFD, we can deliver any of this range of items directly to your door if you live on the mainland of England and Wales. We offer this personal door to door delivery service of Airguns for the competitive price of £18.99 + VAT. Please note that due to the new legislation these items can no longer be posted or sent with private couriers.
In terms of our pricing structure, we can deliver shotguns, cartridges, rifles and ammunition to your door for just £14.95 for cartridges and ammunition, and £19.95 for shotguns and rifles complete with all the necessary transfer paperwork.
Standard Postal Orders
If you have placed an order for some pellets, a gun bag or maybe a scope (not a firearm or silencer) then you can expect your order to arrive by normal courier service within 2-3 days.
Firearms (FAC) Orders
A customer wants to place an order with us either via the website or over the phone. We request to see their licence first, before an order is processed. This means a customer seeking to place an order for anything firearms related (from ammunition to rifles/shotguns) is required to send their original licence in to us to: 1) prove this is valid and that the customer is able to purchase what they're seeking to purchase; and 2) for us to complete their licence with all the relevant data. All the relevant columns on the licence will be filled in by our sales team, in the office, before the order is processed. The licence will be returned to the customer, along with their goods and receipt, on the arranged delivery date.

Once we receive the customer's original licence, we check the following :
• This is the customer ordering, who also holds the licence, so the name needs to match, along with the address they are using for the billing, as well as the delivery address.
• The licence is in date and therefore valid.
• The licence has been signed by the customer (if not, then they must sign the licence and resend a copy to us before an order is processed).
• The customer is actually allowed to purchase this product from us. For example: 1) if they want to purchase 700 x 22LR rounds, but their licence only allows for 500, then they can buy only 500; 2) If they are looking to purchase another rimfire or centrefire, they must have an open slot on the licence for this rifle, which is the correct calibre. If any of the above is not correct, then the order will not even begin to be processed. Once all the above criteria are correct, we can process the order, take payment, and arrange for the goods to be delivered.

All of the drivers who deliver for us are employed by our company. They are not a courier service or self-employed. They are employees of Addaca Ltd and serve the customer under our RFD, using our vehicles, on a face-to-face basis. On delivery, the driver will check the identification of the person who signed for the goods, who MUST BE the licence holder. The customer will then receive their licence, along with the goods ordered and a receipt from our company.
If any of the above criteria are not met, then the delivery does not take place and the order will not be complete.
Airsoft Orders
If you are purchasing an airsoft rifle or pistol, they you will need to show us proof of your membership of UKARA, the database for airsoft players, game sites and retailers. You can do this by entering your membership number in the additional instructions at the checkout stage of your purchase.
In order to qualify as an active player, you must attend the same gamesite a minimum of three times in two months. Head to the UKARA site to learn more.
Delivery Times
If your order was successfully placed before 12noon on the Tuesday, your air rifle or air pistol will be out for delivery between that Friday and Tuesday. You will receive an email on the Wednesday, and a phone call on the Thursday or Friday to inform you, and confirm a delivery day and two hour delivery window which can be anytime between 6am & 10pm.
However If your order was placed after 12noon on Tuesday, we will still do our very best to deliver your order the coming weekend but this will depend very much on stock and the already planned drivers routes but we cannot make any promises. The earlier you place your order the better our chances of early delivery, other than that it is likely to be delivered the following Saturday or Sunday period. For this reason you should always allow up to a maximum of 11 working days for delivery.
Please be aware that your order could be delivered anytime between Friday and the following Tuesday.
We need to see your ID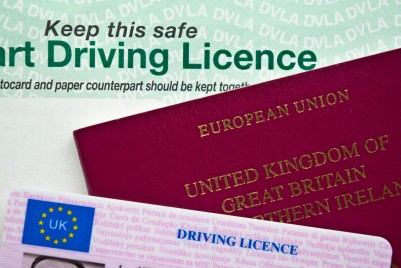 We can deliver to a work address if it's close to the original order address, however please be aware that you would be required to take suitable photo I.D and proof of home address with you on the day.
The person who has made the purchase must be the one to receive it and they must produce proof of identity and age ie Driving Licence Passport etc.
Where we deliver to
You can order your airguns, air rifles, air pistols, shotguns, rifles and ammunition online in the UK if you live in anywhere accessible by van within England and Wales, with just some of the areas we deliver to being... Norfolk, Suffolk, Essex, Cambridgeshire, Nottinghamshire, Leicestershire, Hertfordshire, Bedfordshire, Lincolnshire, Northamptonshire, West Yorkshire, South Yorkshire, North Yorkshire & East Yorkshire, Derbyshire, Cheshire, Warwickshire, Staffordshire, Worcestershire, Oxfordshire, Berkshire, Buckinghamshire, Wiltshire, Shropshire, Herefordshire, Gloucestershire, Hampshire, Surrey, East Sussex & West Sussex, Kent, Northumberland, Cumbria, County Durham, Powys, Ceredigion, Pembrokeshire, Carmarthenshire, Gwyned, Dorset, Somerset, Devon, Cornwall, Lancashire, Vale of Glamorgan, London, Cornwall, Devon, Tyne & Wear.
For any customers in Scotland, we won't be delivering to that area at the current time, although we can transfer to your local Registered Firearms Dealer whereupon you can collect at your convenience. For more information, please Contact Us Here.
Visiting Us
You can of course buy your CO2 guns, air rifles, air pistols, shotguns, rifles, ammo and accessories, from our warehouse in North Walsham, Norfolk. Please bring current photo ID and proof of address.
If you have a particular item in mind it is best to contact us in advance so we can ensure the item is in stock.