Sale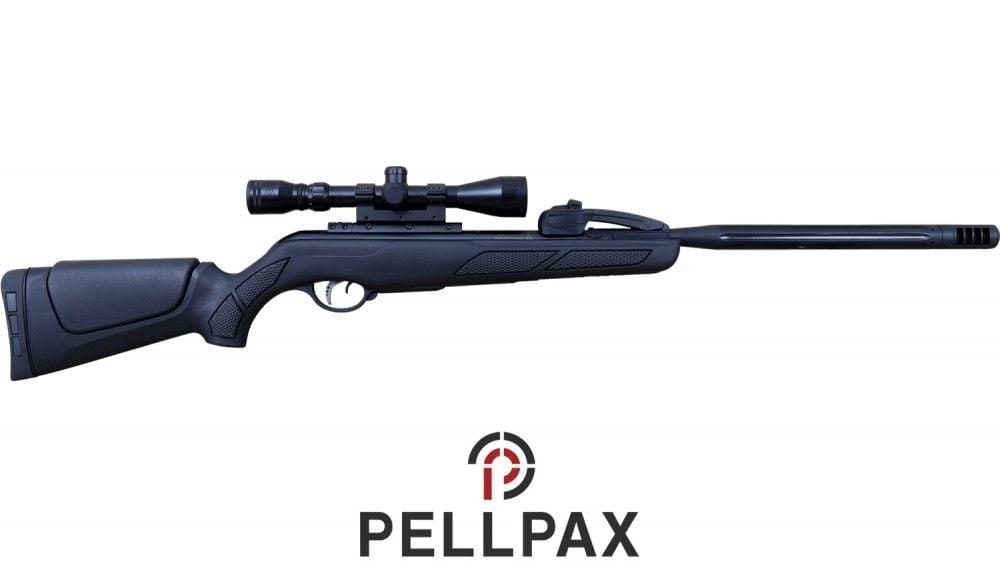 ---
Product Description

Remember we deliver air rifles & pistols straight to your door!

This rifle by Gamo is new to 2020 and incorporates old models with new, improved features. The Varmint Swarm Tactical features a full-power action, perfect for pest control and target shooting. The rifle is simple to use and very reliable. The barrel is covered by a full-length shroud, which reduces muzzle report and acts as a cocking aid.

The stock, which is made from a black synthetic polymer, features black rubber inserts to improve grip and control in all conditions. At the back of the stock is a rubber butt pad, which also features rubber inserts that can be added or removed according to your needs and liking.

Scope Included.
Delivery to England & Wales

Here at Pellpax we offer probably the best airgun delivery service in the UK, with weekly deliveries to your door on all airguns across England and Wales and mail order deliveries on all other items. We can also offer RFD transfers to a local gun shop upon request.

We now also deliver to the Isle of Wight on the last weekend of every month.


Delivery to Scotland

Unfortunately due to recent changes in the law we can no longer deliver firearms to Scotland although we can still transfer to your local Registered Firearms Dealer. Postal orders will be sent out as normal.
Pellpax Lifetime Repairs/Warranty

In addition to the manufacturers one year warranty, Pellpax offer a FREE LIFETIME repair service that covers all gunsmith labour costs. Shipping & parts are excluded. Find out more
---
Recently viewed See all